New Elements and New Exhibitors in Sino-Pack 2019
Publish Date: 2018/12/13
The 26th China International Exhibition on Packaging Machinery and Materials (Sino-Pack 2019) and China (Guangzhou) International Exhibition on Packaging Products (PACKINNO 2019) commit to spearheading the packaging industry towards innovation and sustainable development. In 2019, the two fairs provide visitors with a brand new experience with a couple of new elements and a huge array of displays and market news spanning across industries of food, beverage, daily chemicals, pharmaceuticals, e-commerce, electronics, automobile, etc.

Sino-Pack and PACKINNO aim to meet the needs of professional buyers in various industries. Different types of exhibits are classified and showcased in different zones, in order to facilitate buyers to visit and source. Apart from the existing zones of "Smart Packaging", "Food Packaging", "General Packaging", "eDelivery & Smart Logistics", "Packaging Products & Materials", there will be new zones of "Liquid & Plastic Packaging", "Inkjet, Laser Labelling" and "Catering & Takeaways Packaging". Innovative, diversified and cost effective packaging machines and materials will be available to meet varied production requirements.

High Reputation Attracts Exhibitors from All around the World
It is expected to have 700 exhibitors from 22 countries participating in Sino-Pack and PACKINNO 2019. In order to propel innovative development and growth in the industry, new exhibitors are invited to join the fairs. Buyers will meet new partners for tapping into business opportunities during the fairs. In 2019, about 40% of exhibitors, including overseas pavilions, newly join Sino-Pack and PACKINNO. Some of the new exhibitors are introduced below:

Kunshan Samwin Packaging Technology Co., Ltd.
Booth no.: 1.2B69 (Hall 1.2) (Food Packaging)
As a professional manufacturer who provides automatic packaging machines, Kunshan Samwin has gained a good reputation and business across agriculture, food, seasoning and daily chemicals industries. By reinforcing digitalization and intelligence of the equipment and taking data mining, transfer and analysis as foundation, it provides clients with intelligent equipment and services to help them build IoT based smart factories.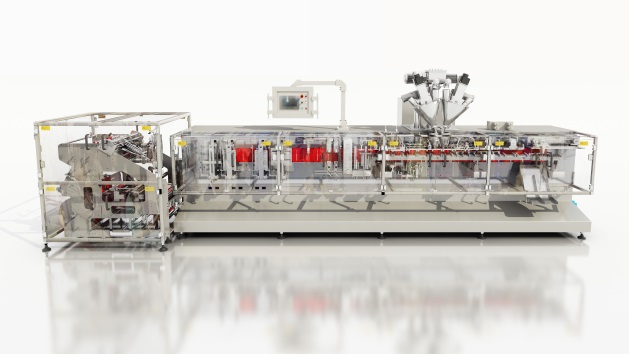 MFD-300 Horizontal Bag Manufacturing

Guangdong Yuedong Mechanical Industry Co., Ltd.
Booth no.: 1.2F13 (Hall 1.2)(Liquid & Plastic Packaging)

Yuedong designs and manufactures plastic packaging machines for food, beverage and dairy products. It provides local and overseas users with single or full set of equipment to meet different production requirements. Yuedong launches high-tech products to the market every year. It now possesses 290 patents and three technical achievements. In addition, it has been certified with ISO9001 international quality system certification and "CE" product certification.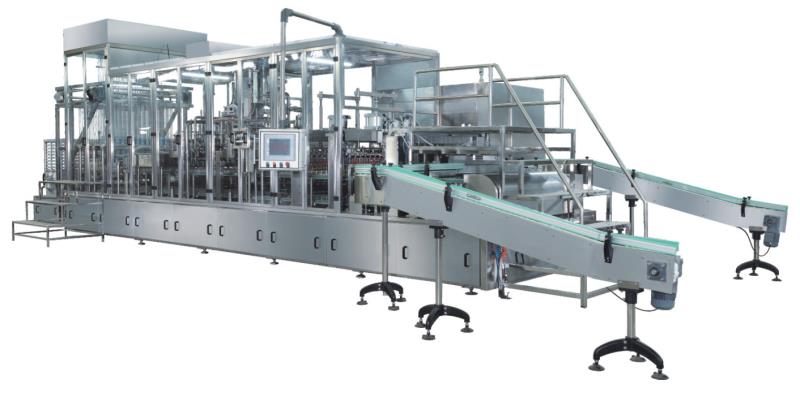 <

ZCF-BX-G1 High-clean Auto Cup Precut Lid Filling and Sealing Machine

Markem-Imaje (China) Co., Ltd.
Booth no.: 3.2F17 (Hall 3.2) (Laser & Inkjet Printing for Packaging)
Markem-Imaje, owned by US Dover Corporation, is recognized as a provider of world-class product identification and traceability solutions. It offers reliable and comprehensive system of laser printing, inkjet printing, thermal-transfer printing and automatic label printing. Markem-Imaje has 30 subsidiaries, six technology centers, several equipment repairing centers and manufacturing factories worldwide, providing sophisticated product identification solutions for more than 50,000 customers.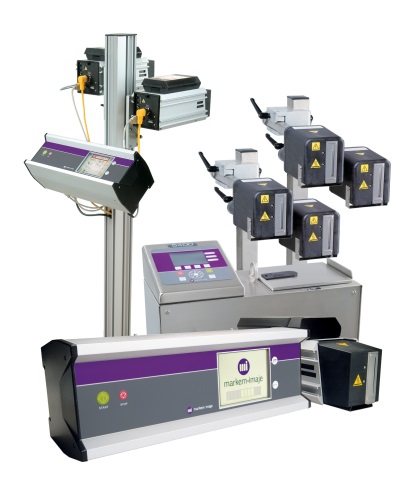 5000 Series Large Character Hot Melt Inkjet Printer

Haihang Machinery Company Limited
Booth no.: 4.2C17 (Hall 4.2) (Catering & Takeaways Packaging)
Haihang produces packaging machines for disposable cutlery, including knife, fork, spoon, straw and disposable plastics/ paper cup, which are widely adopted by industries of takeaways and flight catering.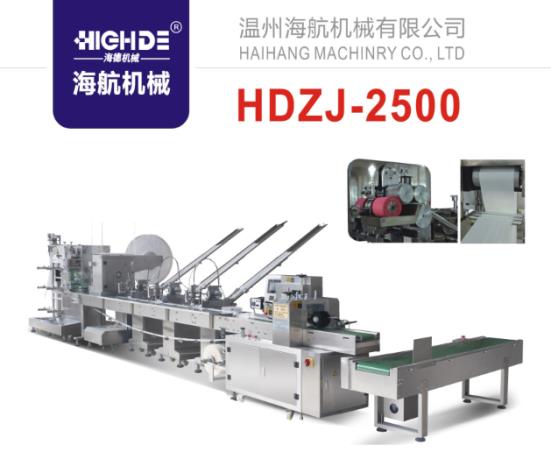 RPC Ace Company Limited
Booth no.: 5.2B13 (Hall 5.2) (Packaging Products & Materials)
RPC-Ace is one of the seven business divisions under the UK RPC Group. It has seven factories in Shenzhen, Zhuhai, Shanghai and Hefei. RPC-Ace provides PET/PP/PE bottles, thin wall packaging for food, multi-component injection packaging products and highly precise multi-cavity injection mold.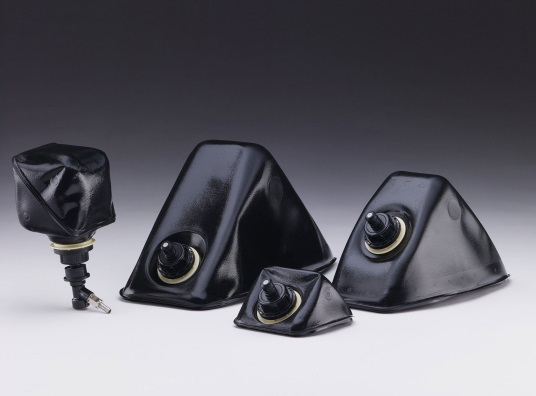 Italian Network
Booth no.: 1.2F33 (Hall 1.2)
Packaging machinery from Italy is renowned in the world, the Italian Network "Processing and Packaging the high-tech Italian way" will bring Italian excellence to Sino-pack 2019. The five companies joining the Network guarantee to the market their expertise, effectiveness and exhaustiveness of a one-stop-shop service:
- a single partner for all your manufacturing needs
- a comprehensive range of integrated solutions
- unmatched made-in-Italy technology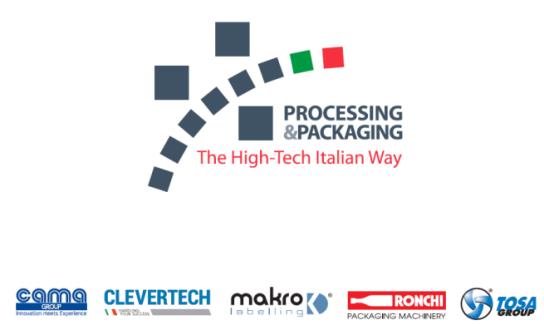 Italian Exhibitor Network includes
CAMA GROUP, Clevertech S.p.A., MAKRO LABELLING S.r.l.,
RONCHI MARIO S.p.A. and Tosa Group

European Pallet Association e.V.(EPAL)
Booth no.: 4.2A49 (Hall 4.2)
EPAL is recognized as the world-class open pooling system of load carriers. It provides high-quality and recyclable logistics loaders to multinational companies with global businesses. It also sells, recycles, leases and exchanges new and second-hand pallets. The exhibiting group includes Dongguan Mansion Timber Co., Ltd., Kunshan Shengfeng Hardware Wood Industry Co., Ltd., Linyi Hedong Jiefan Wood Product Packing Co., Ltd., Shanghai Yu Rui Packing Co. Ltd., New-found (Tianjin) Packaging Industry of Science & Technology Co., Ltd., Chongqing Nuoxin Packing Products Co., Ltd., Ningbo Wuli Wood Packing Co., Ltd and Wuxi Zhonghui Packaging Co., Ltd., etc.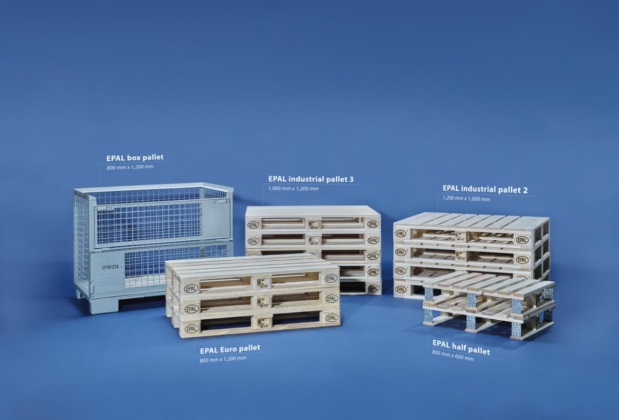 EPAL Universal Standard Series

4-in-1 Expo Creates an Ideal Trade and Information Platform
Sino-Pack 2019 and PACKINNO 2019 will be organized on 4-6 March 2019 at Area A, China Import and Export Fair Complex, Guangzhou, spanning across five halls on the same floor for the first time. The fairs, together with the 26th South China International Exhibition on Printing Industry (Printing South China 2019) and the China International Exhibition on Label Printing Technology 2019 (Sino-Label 2019), display exhibits which cover the entire value chain of packaging, printing, label and logistics. In addition, a series of conferences will be held for participants to exchange views over popular industry topics. The 4-in-1 Expo is going to be a must-not-be-missed trade and information event in the year, register now and be a part of it!

Website: www.ChinaSinoPack.com / www.PACKINNO.com


Facebook: @SinoPack l @PACKINNO

Twitter: @SinoPack1 l @PACKINNO1

LinkedIn: @Sino-Pack l @PACKINNO

Overseas Media and Visitor Enquiries
Ms. Rebecca Lam/ Belinda Leung
Tel: (852) 2516 3510 / 3523
E-mail: printpack.hkpr@adsale.com.hk
Address: 6th Floor, 321 Java Road, North Point, Hong

About the Organizer:

www.adsale.com.hk
Adsale Exhibition Services Ltd., one of the leading exhibition organizers, has organized mega international exhibitions in China for 40 years. Adsale is the organizer of CHINAPLAS, the Asia's No. 1 plastics and rubber trade fair. It also organizes Sino-Pack, PACKINNO, Printing South China and Sino-Label for more than 20 years.