Asia's Leading Smart Packaging Fair
A One-stop Trade and Information Platform
Publish Date: 2018/05/29
Driven by the booming economy, the packaging industry in China is growing strongly. According to the National Bureau of Statistics of China, sales income and profit will exceed RMB2,000 billion and RMB133 billion respectively in 2023. As a reputable smart packaging fair in Asia and a one-stop trade and information platform, the 26th International Exhibition on Packaging Products (Sino-Pack 2019) will be held on 4-6 March 2019 at the China Import and Export Fair Complex, Guangzhou. With 25 years of experience, Sino-Pack is fostering and witnessing the robust development of packaging industry in China.

The China (Guangzhou) International Exhibition on Packaging Products (PACKINNO 2019) to be held concurrently will bring together leading industry giants and special packaging corporates. Under the theme of "Innovation & Green", it will serve as an influential event in the area of packaging products in Asia and provide international visitors with an excellent trade platform.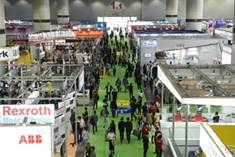 Six Highlights in Sino-Pack 2019, a Sneak Peek at the Groundbreaking Fair

Highlight 1: Unprecedentedly Large in Scale
Sino-Pack 2019 will be scaled up to 52,350sqm, attracting 700+ exhibitors from 22 countries and regions. With five halls interconnected on the same floor at the first time, a wide range of exhibits will be showcased, covering areas of food, wine, beverage, dairy, personal care products, cleaning products, medicine, healthcare products, electrical appliances, automobile, e-commerce and courier. The fair aims at serving as a multifaceted demonstration platform for the entire packaging industry and facilitating the development of smart production. In addition, exhibits will be classified in different zones where professional buyers can visit according to their needs. Zones include "Automated Smart Packaging", "eDelivery & Smart Logistics", "General Packaging", "Food Packaging", "Liquid and Plastics Packaging", "Inkjet, Lazer and Labeling Equipment" and "Packaging Products and Materials".

Highlight 2: Top 10 Automated Corporations in the World


With the ever-growing smart production and rising labour cost in the manufacturing industry, it is more common with human beings replaced by robots. Robots will be under the spotlight during the 13th Five-year Plan. Under restructure and upgrade of China's manufacturing industry and implementation of Industry4.0, robots, which help decrease production cost, will be one of the key development items. To keep pace with the market changes, Sino-Pack 2019 will gather eye-catching smart enterprises including ABB, ANUC, KUKA, NACHI, Staubli, Universal Robots, Tech-Long, Mitsubishi, Balluff, Bekannter, Soft Robot, Delta, Jinan Robot Phoenix Automation, to demonstrate their trendsetting technologies under the same roof.

Highlight 3: Leading Technologies of Food Processing and Production


The China National Development and Reform Commission has given priority to the development of food processing and packaging machinery in the food industry. Consumers' demand and requirement towards microwave cooking food, snack and frozen food are getting higher, which drive a need in food packaging. Sino-Pack2019 aggressively facilitates the development of food processing and packaging according to this need. In the fair, leading food processing and packaging brands including Multiva, Hangzhou Zhongya, Shanghai Acepack, Shantou Anping, Shanghai Changlong, Shanghai Nanhua, Shangdong DTS, Zhucheng Jinding will be present. Their exhibits will include food processing, liquid filling, sterilizing equipment, packaging testing, etc. Moreover, international specialists will be invited to share their views and provide solutions to the audience on the spot regarding hot topics of good safety, processing and packaging, in order to help enterprises keep abreast of market trends and future development.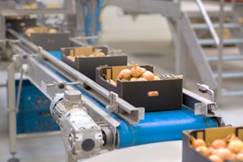 Highlight 4: All-round Solutions from Production,



Packaging to Logistics in Liquid Food
Liquid food packaging constitutes a significant portion of plastics packaging and creates ample business opportunities. Sino-Pack gives an edge of sufficient resources and ties up the value chain of liquid food and plastic packaging. Liquid packaging giants will be invited to demonstrate enhanced solutions to the entire liquid production and packaging line.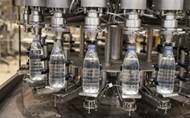 Highlight 5: Smart Logistics becomes the Focus


Demand in packaging is surging because of the rapid growth in e-commerce and courier industry. Traditional packaging materials and designs can no longer satisfy diverse and changing needs. Innovative packaging for e-commerce and courier keeps rolling out to effectively strengthen service value, sales of brand owners and customers' experience. Sino-Pack 2019 will introduce the new "eDelivery & Smart Logistics Zone", where logistics equipment and automated systems, integrated logistics solutions, logistics items and materials, logistics packaging testing will be displayed. It attracts attention and participation from industry large corporations, including KSE, SF Express, JD.com, EPLA, Quicktron, GEEK+, Yonegy, etc.

Highlight 6: Zones in the Fair Leading a Way to Innovation and Green


Under the theme of "Innovation & Green", the two zones "Logistics Packaging Materials" and "Innovative Packaging Materials" will be set up again. "Logistics Packaging Materials" Zone will display comprehensive logistics packaging solutions, including carton boxes, eco-friendly cushion packaging materials as well as binding and reinforcing auxiliary materials. The "Innovative Packaging Materials" Zone will showcase cutting edge packaging products and materials, with the view of promoting innovative applications, facilitating development of the packaging industry and integrating the industry with innovation and green.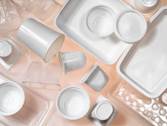 Meanwhile, in response to the demand of the thriving catering industry in China, PACKINNO2019 exclusively set up the "Catering & Takeaways Packaging Zone" to display eco-friendly catering utensils, reusable shopping bags as well as raw and auxiliary materials. With an aim to fostering cooperation in the supply chain, the zone will provide ideal solutions to hotels, takeaway and fast food restaurants, also will help exhibitors tap into the market and enhance their brands.
Sino-Pack 2019 & PACKINNO 2019 are committed to provide end-product enterprises in various industries with comprehensive product packaging solutions. The fairs will benefit the enterprises at large for their sales and development. We look forward to your participation in the annual event on 4-6 March 2019 at the Guangzhou China Import and Export Fair Complex!

Show website: www.ChinaSinoPack.com / www.PACKINNO.com
Facebook: @SinoPack l @PACKINNO
Twitter: @SinoPack1 l @PACKINNO1
LinkedIn: @Sino-Pack l @PACKINNO

-End-

Please send us a specimen copy if you publish this text. Thank you!

Overseas Media & Visitor Enquiry:
Ms. Belinda Leung
Tel: (852) 2516 3523
E-mail: printpack.hkpr@adsale.com.hk
Address: 6th Floor, 321 Java Road, North Point, Hong Kong

About the Organizer:




Adsale Exhibition Services Ltd., one of the leading exhibition organizers, has organized mega international exhibitions in China for 40 years. Adsale is the organizer of CHINAPLAS, the Asia's No. 1 plastics and rubber trade fair. It also organizes Sino-Pack, PACKINNO, Printing South China and Sino-Label for more than 20 years.