Eco-friendly & Cost-effective Packaging Solutions in Sino-Pack 2019
Registration is Now Open!
Publish Date: 2018/10/19
Demand over packaging is constantly rising because of the rapid development of food & beverage industry and e-commerce business. In addition, ever-changing preferences of consumers in this information era lead to the fast evolving packaging technologies and materials. The 26th China International Exhibition on Packaging Machinery and Materials (Sino-Pack 2019), to be held on 4-6 March 2019 in Area A, China Import and Export Fair Complex, Guangzhou, China, commits to serving as an ideal partner of brand owners and manufacturers. In order to understand buyers' needs and help them optimize their products, the crew of Sino-Pack 2019 has been visiting different enterprises in recent couple of months, with an aim of identifying value-for-money, eco-friendly and remarkable packaging solutions for the visitors of Sino-Pack 2019.

Low-cost, Lightweight and Eco-friendly Packaging at the Top of the List.
Buyers give prime consideration to price in sourcing packaging machines and materials. Online retailers look for lightweight and durable cushion packaging which reduces the loss during transportation and logistics handling. In addition, with a growing demand over recyclable products in the present packaging industry, industry players are using paper pallets to replace plastic or foam pallets, and thin honeycomb paper boxes in lieu of traditional corrugated boxes.

In conclusion, the requirements of manufacturing enterprises are as follows:

Low-cost: Reducing the cost by capitalizing on new materials. Looking for new packaging designs to prevent over-packaging and depletion of raw materials;



Lightweight: Due to a rising cost in logistics and warehousing, the volume of packaging has to be reduced in order to facilitate transportation, handling and storage;



Eco-friendliness: In response to the rising environmental awareness, low-energy, degradable, recyclable packaging materials are being adopted.


Sino-Pack 2019 Offers Buyers Fulfilling Packaging Solutions
Sino-Pack 2019 and the China (Guangzhou) International Exhibition on Packaging Products (PACKINNO 2019) will be held concurrently, gathering more than 700 exhibitors from 22 countries and regions. To meet the market demand, the two fairs will set in six thematic zones providing eco-friendly, lightweight, low-cost as well as practical packaging solutions, covering eight industries of food, beverage & wine, daily chemical, pharmaceuticals, electronics, logistics, e-commerce and automobile. Some of the exhibitors are recommended below:

Shenzhen Bromake New Materials Co. Ltd.
Booth no.: 5.2J01
www.bromake.com
Bromake is a leading "one-stop" packaging supplier in China which pursues "Green, recyclable, innovative" in their products and services. Standing by the idea of reserving the environment and supporting the clients, Bromake devotes itself in materials innovation, product strategies, design and execution, mass production, supply chain management, after sales service and packaging recycling.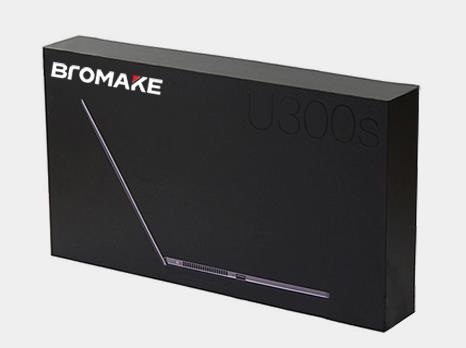 Dongguan Yuexing Paper Product Co., Ltd.
Booth no.: 5.2H21
www.dgyx999.com
Yuexing mainly provides professional design service, produces and trades eco-friendly packaging materials, including honeycomb paperboard, paper core, carton, lining, etc. Its durable honeycomb paperboard has a smooth surface, high resistance against bending and good cushioning feature. It serves as an ideal eco-friendly packaging materials for export because it is recyclable and used as a substitute of wood, EPS and pearl cotton.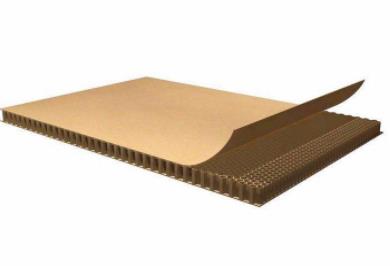 Dongguan Ok Environmentally Friendly Packaging Technology Co., Ltd.
Booth no.: 5.2F13

www.okpack.cn
Ok commits to protecting the environment and using green materials and equipment during production process in its eco-friendly workshop. It has introduced US environment testing equipment to monitor the whole production process from raw materials to finished products. Its products meet ROHS and have obtained a number of eco recognitions. One of their worth noting products is the "degradable green packaging belt", which is up to the EU standards. The belt fully tackles the problem of machine jamming and greatly enhances the smoothness of the unmanned production line with its high preciseness and straightness.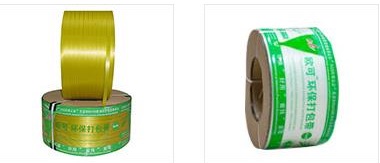 Online Registration is Open, Join the Event to Keep Yourself Updated
Sino-Pack 2019, PACKINNO 2019, Printing South China 2019, Sino-Label 2019 will be collocated in ten halls with a total area of 100,000 sq.m, creating a one-stop information and sourcing platform which covers the whole supply chain of packaging machinery, materials, products, printing and labeling. The 4-in-1 expo is now open for online registration; e-badges are being adopted in correspondence with the theme of environmental protection. Successfully registered visitors will enjoy fast-track admission, a complimentary show catalogue and priority to participate in the conferences held concurrently during the expo.

Website: www.ChinaSinoPack.com / www.PACKINNO.com
Facebook: @SinoPack l @PACKINNO
Twitter: @SinoPack1 l @PACKINNO1

LinkedIn: @Sino-Pack l @PACKINNO

-End-

Please send us a specimen copy if you publish this text. Thank you!

Overseas Media and Visitor Enquiries
Ms. Rebecca Lam/ Belinda Leung
Tel: (852) 2516 3510 / 3523
E-mail: printpack.hkpr@adsale.com.hk
Address: 6th Floor, 321 Java Road, North Point, Hong Kong

About the Organizer:


www.adsale.com.hk


Adsale Exhibition Services Ltd., one of the leading exhibition organizers, has organized mega international exhibitions in China for 40 years. Adsale is the organizer of CHINAPLAS, the Asia's No. 1 plastics and rubber trade fair. It also organizes Sino-Pack, PACKINNO, Printing South China and Sino-Label for more than 20 years.