Sino-Pack 2019 Brings In Green & Smart Packaging
Opens up a New Era in Innovative Packaging
Publish Date: 2019/01/23
In order to reduce energy consumption and pollution to the world, environment protection standards and policies have been formulated worldwide to limit the use of packaging materials, in order to ensure the sustainable development of industries. For example, new standards for express service packaging have been come into force in China in September 2019. Thus, packaging manufacturers incline to choose innovative and eco-friendly materials for packaging and logistics to overcome the new challenges. In the meantime, many Chinese machinery and material suppliers are offering price reduction as an incentive to attract oversea buyers and enterprises during the trade war. To help enterprises grab the opportunities and meet market needs, Sino-Pack 2019 and PACKINNO 2019 return on 4-6 March 2019 at Area A, China Import and Export Fair Complex, Guangzhou, China, giving a comprehensive display of high intelligent and economical machinery and equipment to help enterprises grow and upgrade during the new era of green and smart packaging.

Full Coverage of Cost Effective & Eco-friendly Solutions in Sino-Pack 2019
Sino-Pack and PACKINNO will connect the entire industrial chain of packaging materials, equipment and products, to back the end-user industrial sectors of food, beverage, daily chemicals, pharmaceuticals, e-commerce, electrical appliances, automobiles, etc. Products coupled with innovative technologies for various needs will be showcased in different zones, including "Smart Packaging", "eDelivery & Smart Logistics", "General Packaging", "Food Packaging", "Liquid Packaging", "Plastic Packaging", "Fresh Food & Cold Chain Logistics" and "Catering & Takeaway Packaging", etc. In response to the overwhelming market needs over green and sustainable packaging, more green and innovative materials will be displayed in the zones of "Packaging Products & Materials", "Innovative Packaging Materials" and "Specialty Paper & Packaging Materials", to foster the sustainable development of various industries. Some of the exhibitors are introduced as follows:

Inno Laser Technology Corporation Limited
Booth No.: 3.2B33
As a leading company in laser industry, Inno designs cutting-edge industrial solid-state laser and provides micromachining solutions for customer's need. FOTIA Series UV Laser has the advantages of excellent beam quality and pulse stability, convenient software system, compact design for easy integration, etc. Its cost-effective design has greatly lowered the threshold of high-end laser marking. It is widely applied in the intelligent packaging industry of commodities, food, medicine, digital products and so on. It meets the needs of precise marking, environmental friendliness, safety, traceable packaging and unique correspondence of intelligent packaging.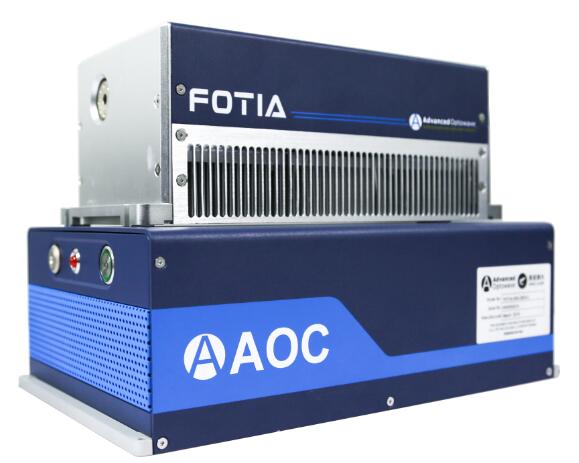 Fotia Series UV Laser

Dongguan OK Environmentally Friendly Packaging Technology Co. Ltd.
Booth No.: 5.2F13
OK environmental protection strapping is made of environmentally friendly materials. It introduces US environmental testing instrument to inspect the entire production process from raw materials to finished products. It has obtained multiple certifications of SGS. It has introduced the latest technology and equipment from Japan and Korea. OK strapping has obtained ten patents and it makes unmanned packaging smooth. OK's products have been provided to more than 40 listed groups such as Foxconn, BYD, TCL, Maotai, and exported to more than 30 countries including the US, UK, Japan, New Zealand and Mauritius, etc.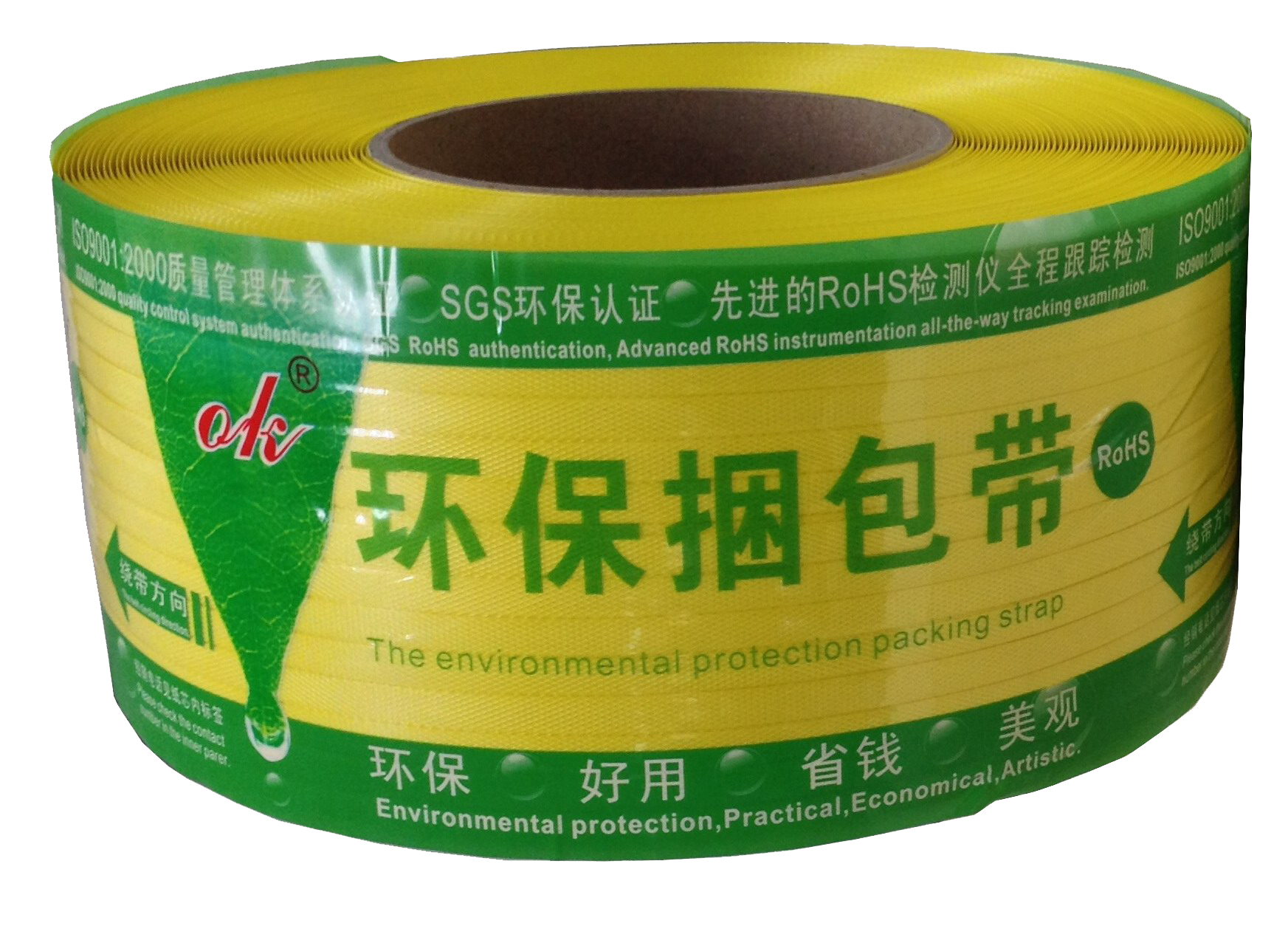 Huilin Packing Dongguan Co., Ltd.
Booth No.: 5.2J19
Huilin develops pulp molding equipment, produces mold, paper tray. It invents eco-friendly products and applies technologies at the same time. Its products are widely adopted in electronics, home appliances, lighting, toys, baby products, cosmetics, crafts, ceramics, medical equipment, furniture, lunch boxes, etc. Apart from that, Huilin possesses more than 30 innovative patents in packaging. Its new technologies of direct heating drying line, mold heating & insulation, product production and material blending are among the top in its field. Its degradable paper-plastic lunch box is molded from food grade pulp that made of sugar cane pulp. This material is eco-friendly, recyclable and bio-degradable. In addition, it is resistant to water up to 100°C and oil up to 120°C, which allow food to have direct and safe contact with its surface.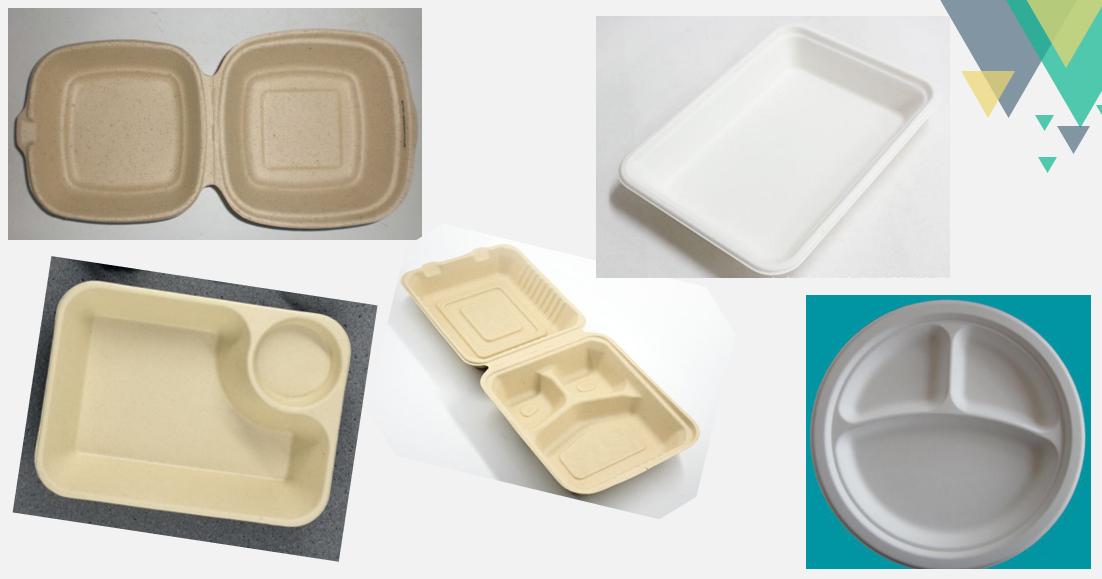 Register Now to Learn about the Latest Industry Trends in Concurrent Events
Facing different environment protection and food safety standards, as well as dynamic market changes, it is essential for the packaging industry and the end product manufacturers to keep abreast with the latest development of the market and technology. In view of that, a series of insightful concurrent forums will be held during the two fairs, including "CMF Packaging Symposium", "New Trend of Food & Pharmaceutical Packaging under Consumption Upgrade", "The 2nd Guangdong Supply Chain Talent Conference", "German Day-Technology Sharing I: Intelligent Pallet of Future", "German Day-Technology Sharing II: Better Packaging, Better Processing", etc. Award winning designs of "The Hong Kong Print Awards" and "GBDO Design Award" will be displayed on the spot to create better and more diversified visiting experiences for the audience.

Sino-Pack 2019 and PACKINNO 2019 will be organized together with the 26th South China International Exhibition on Printing Industry (Printing South China 2019) and the China International Exhibition on Label Printing Technology (Sino-Label 2019), displaying exhibits which cover the entire value chain of packaging, printing, label and logistics, so as to create an ideal platform for trading and exchanging information among the industries. The 4-in-1 Expo is going to be a must-not-be-missed trade and information event in the year, register now and be a part of it!

A series of exclusive benefits and prize-winning activity is prepared for the pre-registered visitors of Sino-Pack and PACKINNO 2019 as follows:

Giveaway


Priority to participate in conferences


Amazon gift card activity


Giveaways are available on a first-come-first served basis, while stocks last. The prize-winning activity is bound by the terms and conditions. For registration and details, please visit the show websites.

Website: www.ChinaSinoPack.com / www.PACKINNO.com

Facebook: @SinoPack l @PACKINNO

Twitter: @SinoPack1 l @PACKINNO1
LinkedIn: @Sino-Pack l @PACKINNO

Overseas Media and Visitor Enquiries
Ms. Rebecca Lam/ Belinda Leung
Tel: (852) 2516 3510 / 3523
E-mail: printpack.hkpr@adsale.com.hk
Address: 6th Floor, 321 Java Road, North Point, Hong Kong

About the Organizer:

www.adsale.com.hk
Adsale Exhibition Services Ltd., one of the leading exhibition organizers, has organized mega international exhibitions in China for 40 years. Adsale is the organizer of CHINAPLAS, the Asia's No. 1 plastics and rubber trade fair. It also organizes Sino-Pack, PACKINNO, Printing South China and Sino-Label for more than 20 years.