Capitalize on Smart Packaging in Sino-Pack 2019 for a Bright Future
Publish Date: 2019/01/09
Intelligentization has become an important element in the development of many industries, there is no exception in the packaging industry. With technology enhancement, microelectronics, robotics, image sensing technologies and innovative materials are more widely used. The concern over food safety is now prompting packaging enterprises to develop towards quality smart packaging. Advanced packaging technologies not only allow consumers to choose food products without worries, but also facilitate food preservation and transportation, in order to increase profit margin and create business opportunities. Hence, enterprises are aggressively capitalizing on smart packaging to upgrade their businesses.

Smart Packaging & Logistics Solutions in Sino-Pack 2019
The 26th China International Exhibition on Packaging Machinery and Materials (Sino-Pack 2019) and the China (Guangzhou) International Exhibition on Packaging Products (PACKINNO 2019) will be held on 4-6 March 2019 at Area A, China Import and Export Fair Complex, Guangzhou, China. In five exhibition halls on the same floor, the two fairs will bring approximately 700 well-known enterprises from 22 countries and regions, to showcase eco-friendly and innovative technologies, robotics, automatic packaging and logistics solutions. Sino-Pack aims to help enterprises fully utilize industry 4.0 and unmanned packaging manufacturing to minimize manpower requirement and production error, and to obtain best productivity and viability. Some of the exhibitors are introduced below:

Shanghai Triowin Intelligent Machinery Co., Ltd.
Booth no.: 1.2H09
With "technological innovation" as its competitive advantage, Triowin Intelligent Machinery develops its own inventions and learns from advanced mechanical designs and automation control concepts from Europe and America. By mastering cutting-edge technologies in production, packaging, handling and storage intelligent systems, Triowin Intelligent Machinery is a new modern enterprise with smart factory infrastructure, serving industries of food, beverage, beer, feeds, metallurgy, daily chemicals, building materials, grains, medicine, home appliances, etc.




Balluff Automation (Shanghai) Co., Ltd.
Booth no.: 1.2E35
With IO-Link, Balluff's photoelectric multi-function sensor is able to inspect operating conditions, collect and process information, as well as to provide useful data. In addition, IO-Link can switch over its function with different objects, in order to obtain the most suitable and reliable inspecting mean. It can be applied in industries of mobile device, packaging, food, beverage, engineering and machinery equipment.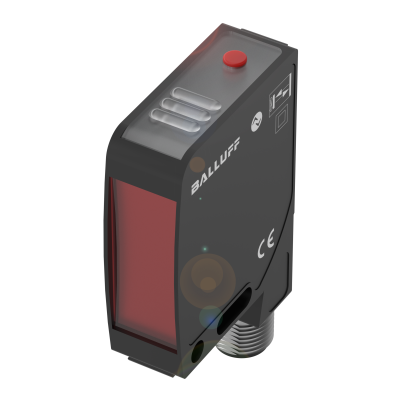 Siasun Robot & Automation Co., Ltd.
Booth no.: 1.2B45
SRBD DELTA robots are divided into three series of SRBD500, SRBD1100 and SRBD1600 according to the work scope. The robots are widely adopted in assembling, installing, handling, loading & unloading, sorting, grinding and engraving, because of its high speed, precision and rigidity.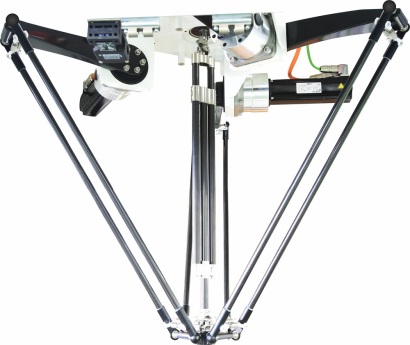 Staubli (Hangzhou) Mechatronic Co., Ltd.
Booth no.: 1.2B41
With reliable technologies, superior services and technical support, Staubli is one of the leading automated industrial robot pioneers in the world. Staubli provides effective and suitable solutions with the SCARA 4-axis and 6-axis collaborative robotic arms, to help clients cope with the challenges in the Industry 4.0 era.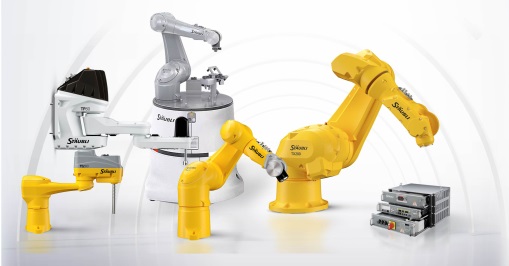 Thematic Zones & Informative Conferences in Sino-Pack 2019 Enrich Visit Experience
Apart from "Smart Packaging", Sino-Pack and PACKINNO will showcase a variety of advanced equipment and technologies in different thematic zones, including "eDelivery & Smart Logistics", "General Packaging", "Food Packaging", "Liquid & Plastic Packaging", "Packaging Products & Materials" and "Innovative Packaging Materials", etc, in order to fulfil the production requirements in different industries. In addition, there will be a series of conferences, including "New Trend of Food & Pharmaceutical Packaging under Consumption Upgrade", "CMF and Supply Chain", "German Day-Technology Sharing I: Intelligent Pallet of Future", "German Day-Technology Sharing II: Better Packaging, Better Processing". Views on multiple industry hot topics and market trends in packaging industry will be shared on the spot.

A series of exclusive benefits and prize-winning activities are prepared for the pre-registered visitors of Sino-Pack and PACKINNO 2019 as follows:



Show catalogue & giveaway


Priority to participate in conferences


Amazon gift card activity


Visitor referral program with free hotel accommodation




Show catalogues and giveaways are available on a first-come-first served basis, while stocks last. The prize-winning activities are bound by the terms and conditions. For registration and enquiry, please visit the show websites.

Website: www.ChinaSinoPack.com / www.PACKINNO.com
Facebook: @SinoPack l @PACKINNO

Twitter: @SinoPack1 l @PACKINNO1

LinkedIn: @Sino-Pack l @PACKINNO

Overseas Media and Visitor Enquiries
Ms. Rebecca Lam/ Belinda Leung
Tel: (852) 2516 3510 / 3523
E-mail: printpack.hkpr@adsale.com.hk
Address: 6th Floor, 321 Java Road, North Point, Hong Kong

About the Organizer:


www.adsale.com.hk
Adsale Exhibition Services Ltd., one of the leading exhibition organizers, has organized mega international exhibitions in China for 40 years. Adsale is the organizer of CHINAPLAS, the Asia's No. 1 plastics and rubber trade fair. It also organizes Sino-Pack, PACKINNO, Printing South China and Sino-Label for more than 20 years.